2002 Talons Cheerleaders
The Talon Cheerleaders were formed to perform for the NAFL San Antonio Talons Football Organization.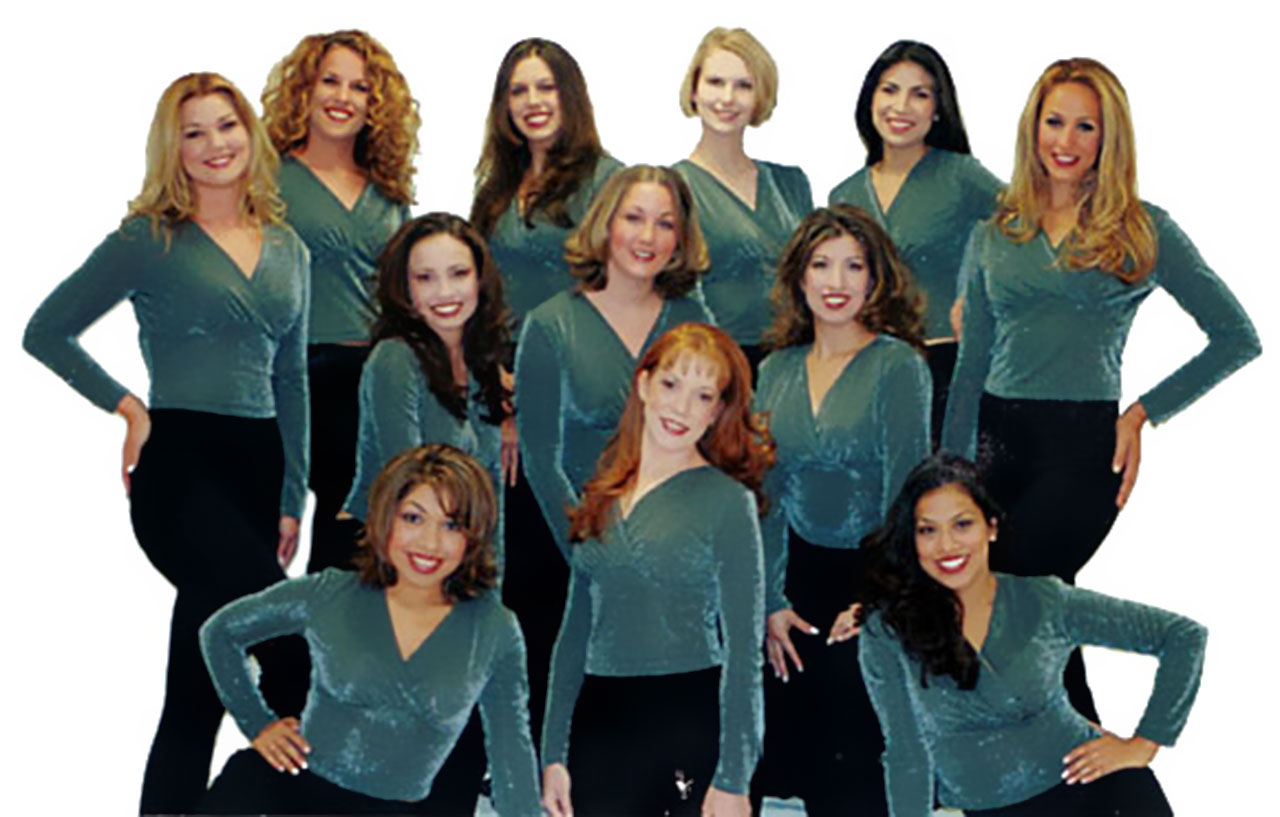 Front Row: Brenda Valdez, Janera Smith, Jennifer Salazar (Director)
Second Row: January Ragland, Mandi M., Mary Catherine A., Christa Arocha, Jodi Nelson
Third Row: Shannon T., Erin E., Shiloh T., Diana Chavez.
2002 Talons Cheerleader Photo Gallery
No photos are currently available for the 2002 NAFL Talons Cheerleaders.   Please contact the San Antonio Roses if you have any photos or updated information on the 2002 NAFL Talons Cheerleaders you would like to include on this page.